Kdo smo?
About Chang restaurant
We offer authentic Chinese traditional cuisine. Our exceptional tastes have been present in Slovenia since 1997 and today we have four restaurants with a wide selection of specialties from the Far East.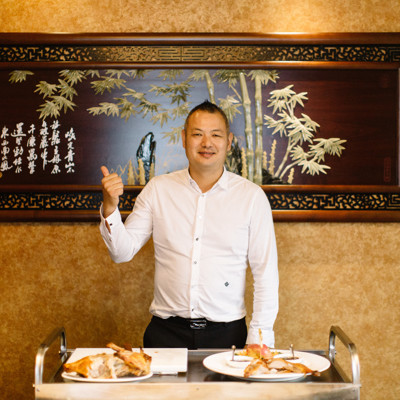 Chang and Our Beginnings
Ji/rongqiang (季荣强) or Chang, as he was named by his teacher of the Slovenian language, arrived in Slovenia in 1996. At the age of 17 he was employed as a waiter in his sister's restaurant and by the next year he already managed his brother's restaurant in Velenje.
Chang visited Koper while on vacation and that's when he laid eyes upon sea for the first time. He opened his own restaurant in 2002 in Koper with his younger brother and two chefs. Today he has a team of 25 employees.
Taste Chinese tradition.
Our restaurant offers Beijing, Sichuan, Cantonese as well as Shanghai culinary delicacies. The dishes can be accompanied by a selection of authentic Chinese beverages, such as mandarin and plum wine, Chinese beer and bamboo spirits. There is enough space.
Along with the large outdoor terrace and a playroom we offer special spaces for larger groups, business meetings and other events.